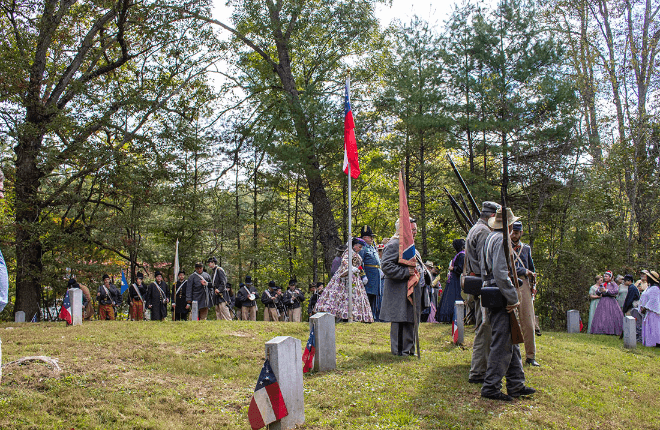 This perfect setting of peace and honor is quite easily accessible, a new informative sign, and steps make it identifiable. Very early on in the war, when this place was still part of the state of Virginia, several Southern soldiers died, mostly of fever (probably typhoid) and were buried on this secluded hill. This cemetery had been lost for well over a hundred years except to neighboring families who knew of it's existence. The cemetery was first cleaned in the 1990's by a reenactor group led by Mike Sheets. A Tennessean searching for the grave of an ancestor sparked a team of concerned citizens who again in the summer of 2009 cleaned the cemetery of trees and brush.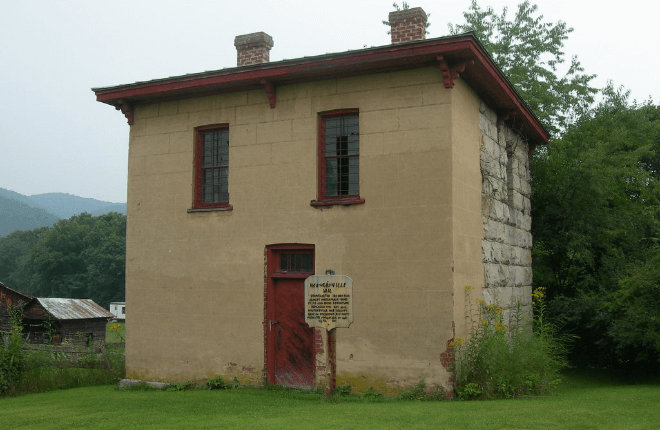 In 2012 the Pocahontas County Historical Society voted to donate the Huntersville Jail to Huntersville Historic Traditions. The stone and brick jailhouse was built in 1882 and served as the county jail until the county seat moved from Huntersville to Marlinton in 1891.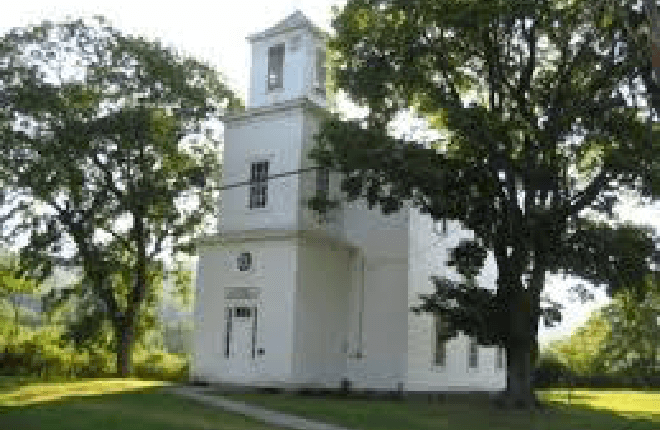 Presbyterian Church used as hospital during the war
The Huntersville Presbyterian Church is one of the oldest building in the Community of Huntersville. Constructed in 1854, this two-story rectangular frame building features a three-story bell tower centered on the front facade that was added in 1896. The second floor was added at the same time by Huntersville Masonic Lodge Number 65 for use as a lodge hall. The Huntersville Presbyterian Church was listed on the National Register of Historic Places in 1978.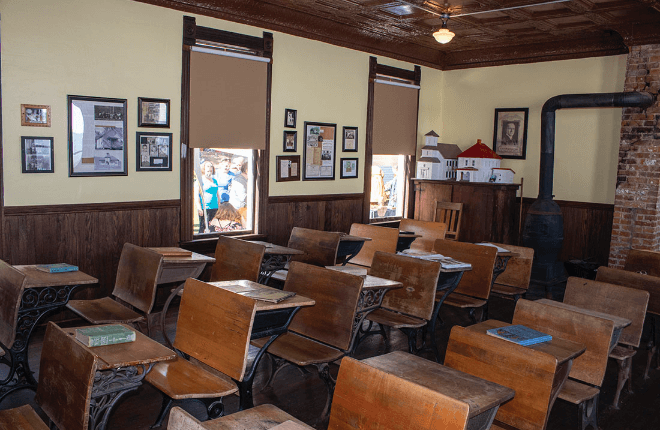 Around the year 1841 an academy had been established to address the educational needs of Huntersville and the surrounding area. In 1880 a two room, two story schoolhouse was built near the site of academy. This building- the Huntersville School- was used for grades 1-6 for many years. It still exists today, restored to its original condition, and open for tours several times a year.
Huntersville Historical Traditions was recently given the property on which the old clerk's office portion of the original Pocahontas County Courthouse stood. The gift was made by the Cheryl Key family to Huntersville Historical Traditions in the hope that the building can be historically restored. HHT is seeking grant money and private donations with which which to make the restoration.