Step back in time to enjoy the Appalachian culture of yesteryear at Huntersville Traditions Day.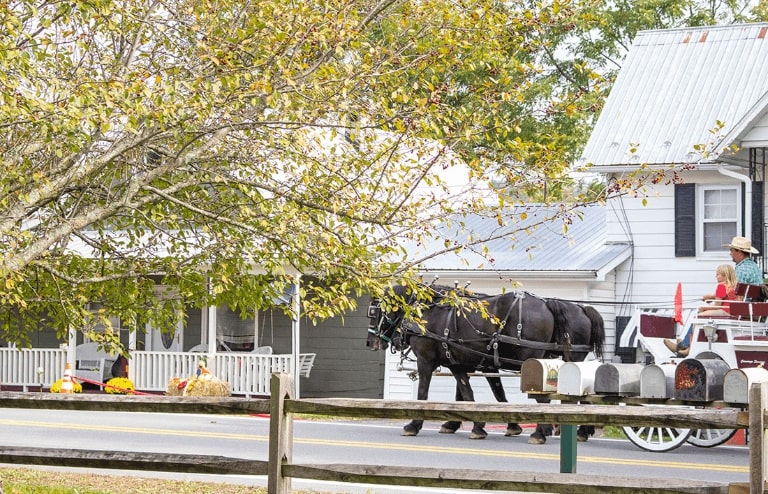 Walking tours & Horse Drawn Carriage Rides
Tour Huntersville from the seat of a horse-drawn carriage. Take a historic tour and experience the town the way visitors did more than a century ago.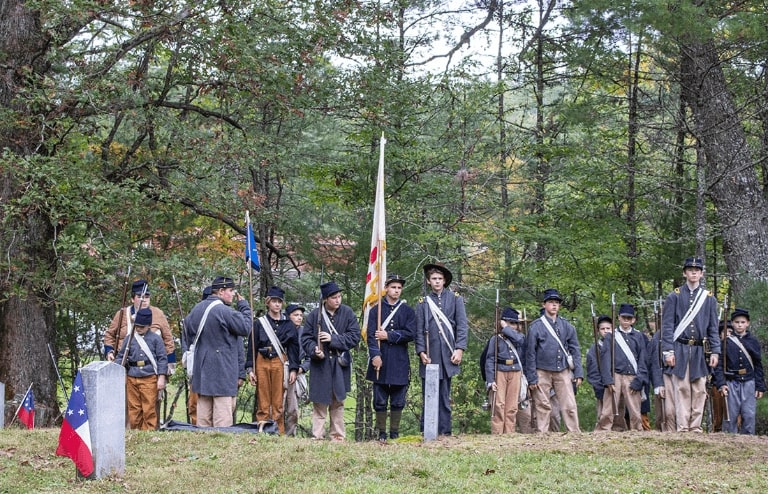 On the Saturday of Huntersville Traditions Day, a memorial service is held for the soldiers buried there.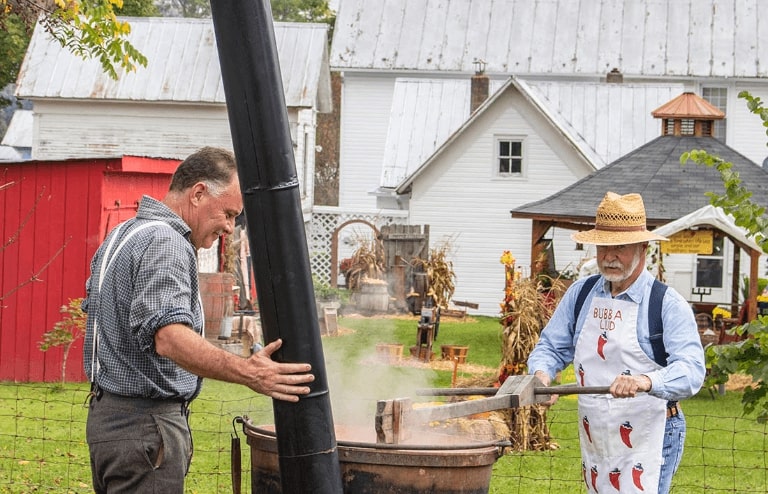 Wood smoke and cooked apples fills the air as apple butter is boiled in a copper kettle over an open fire. Cooks take turns stirring the apple butter for up to 12 hours. Long wooden paddles are used to stir the kettle constantly to ensure the apples don't overcook or splatter.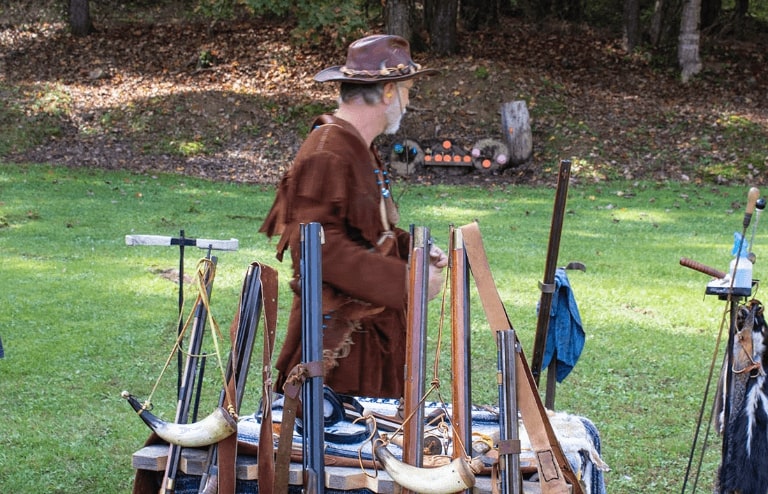 A muzzleloader is a firearm in which the bullet and black powder are loaded through the muzzle of the gun. A measured amount of gunpowder is first poured into the muzzle, then wadding and the projectile are inserted and packed down with a ramrod. A priming charge is placed on the priming pan and the gun is ready to fire. Each time the gun is shot, it must be reloaded in the same manner.

Fresh Pressed Apple Cider
Making apple cider with a press is a great way to celebrate fall—and that pure, fresh apple cider taste is like nothing you've ever tasted from a grocery store. In colonial days, it was common for farmers and families to own a barreled cider press. 

Traditional Quilts and Clothing
A quilt is a multi-layered textile, traditionally composed of three layers of fiber: a woven cloth top, a layer of batting or wadding, and a woven back, combined using the technique of quilting, the process of sewing the three layers together. The pattern of stitching can be the key decorative element if a single piece of fabric is used for the top of a quilt, but in many cases the top is pieced from a patchwork of smaller fabric pieces; and the pattern and color of these pieces will be important to the design.

Learn how to make homemade old-fashioned ice cream by making it yourself in a hand-crank freezer, plus learn all about the history of ice cream and find some great ice cream recipes.

Cane strips have been used in weaving objects since ancient times, originating as basket material and evolving into furniture. Settlers shaved hickory and ash strips for use in basket weaving and making chair bottoms, some of which are in use today.
Huntersville Map and Parking
* Parking is available at the corner of Route 39 and Sheets Lane